Having Trouble Belting Down Shots of Tequila?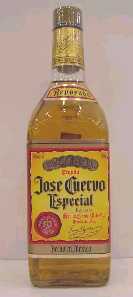 Then you need to attend a special TEQUILA ACCLIMATION SEMINAR (TAS) with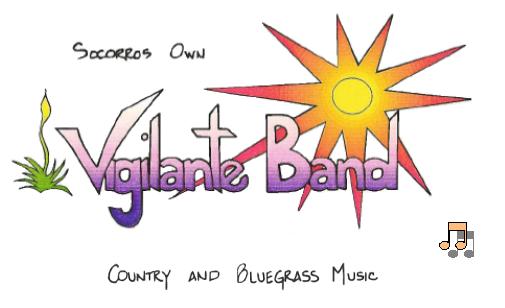 These high-intensity seminars are offered twice a year. After attending one of these 3 or 4-day workshops, you too will be able to belt down Jose Cuervo with no jitters or qualms!

These seminars are offered ABSOLUTELY FREE!
(You will be required to pay for your own transportation, lodging, Tequila, Beer, food, Tequila, equipment rental, taxes, Tequila, etc.).
NO PRE-REGISTRATION REQUIRED!!
Just show up ready for some intense quaffing workshops!
Here are some pictures from our recent successful seminars in Jemez Springs and in Socorro, NM. Hundreds attended these three-day workshops!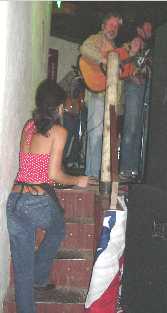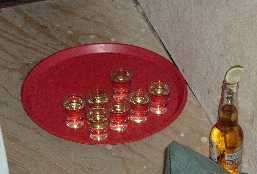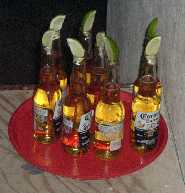 Bar personnel are called on several times a night to supply Seminar Study Materials (SSM's) to the faculty.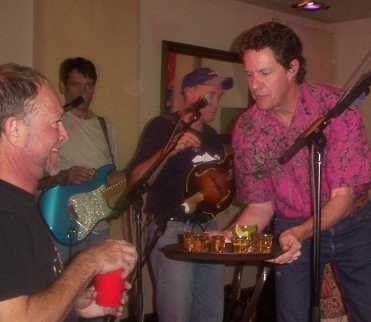 Here's Bo, demonstrating proper tray technique to Gary.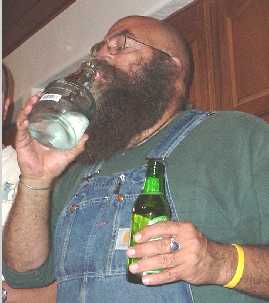 Seminar attendee Jim Hartman, showing off his new skills after completing the "Two-Fisted Drinking" Mini-Workshop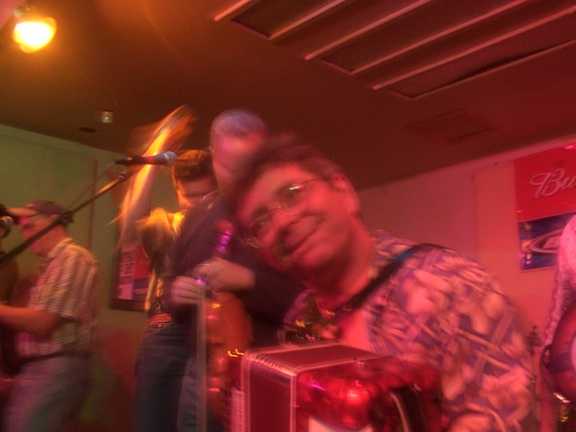 Many shots of tequila later....

Some of the many seminar attendees who got their money's worth!!