Band News

Another Vigilante Grandbaby: Congrats, Ben & Valerie!!
Rory Caitlin Blythe Thomas
6 Lbs. 14 Oz., 19.5 Inches
Feb. 5th, 2008 (Super Tuesday)
6:41 AM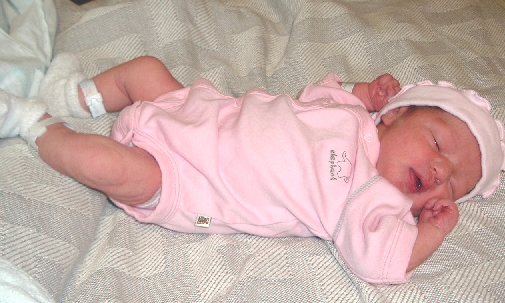 The Baby Girl, on Day 1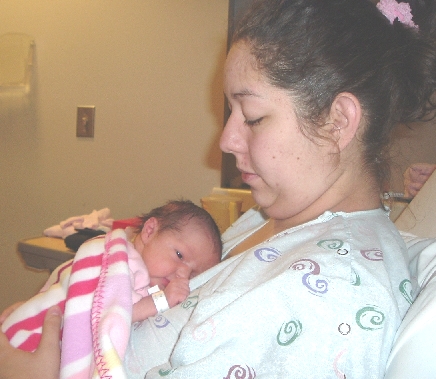 Baby and Mum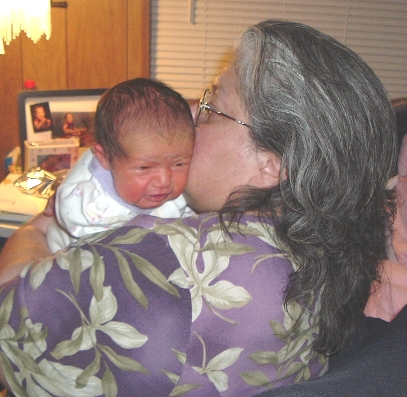 Baby and Grandmum Pam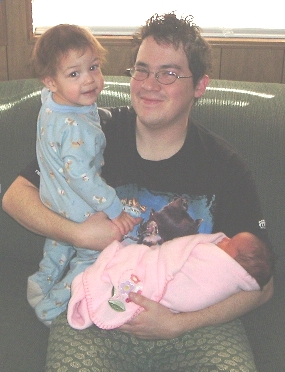 Daddy Ben's got his hands FULL with Aiden and Rory!

A Sound God is Wed - Congratulations Joe & Vesna!
June 17th, 2007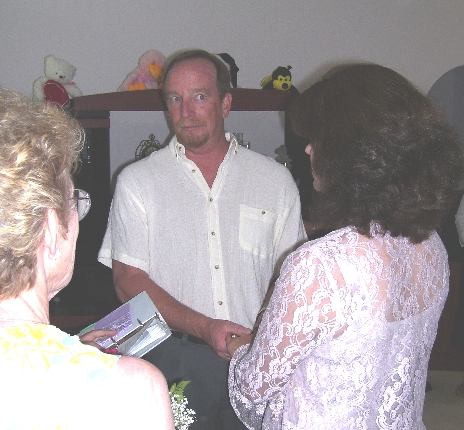 Contemplating the Rest of Their Lives Together...
A Similar Scene, From Nature...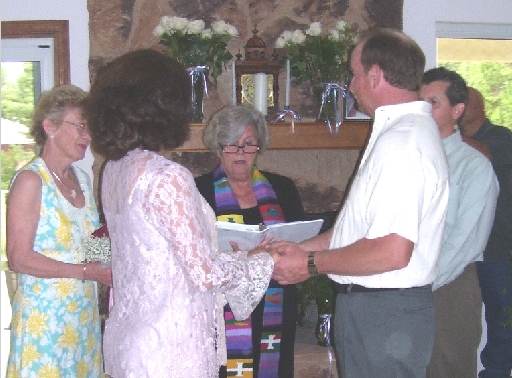 Gettin' it done...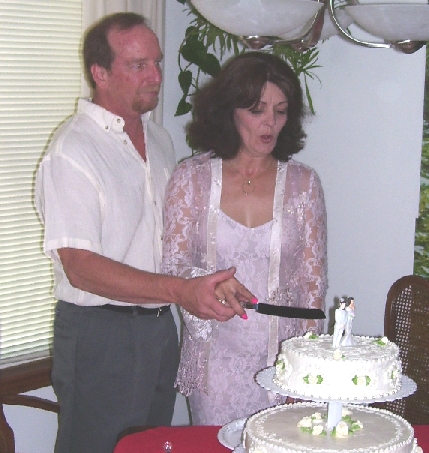 Things Look Grim for those Tiny Toy People...


49ers 2006 - Grandbaby Aiden Thomas Meets the Band

Susan and Valerie with Aiden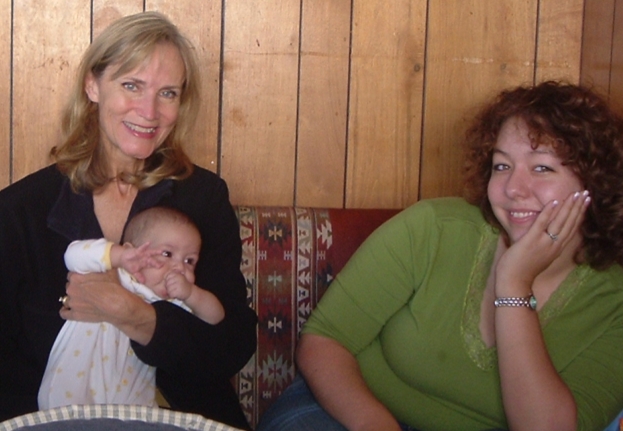 Aiden at the El Camino with Vesna, Sandy and Wolf Boy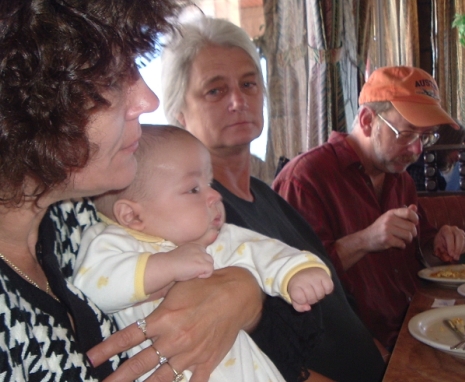 Cruisin' with Grandma Pam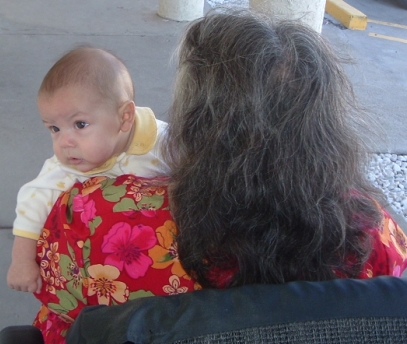 Happy Birthday Aiden! It's the First Grand-Vigilante!
Aiden Marrick Thomas, 7 lbs 4 oz, 19.5 inches, born 11:14 AM on Saturday, July 8th 2006.
Aiden Marrick Thomas, b. July 8th, 2006

Proud daddy Ben holds Aiden

Grandpa Dave, Ben and Aiden

Grandma Pam (note Aiden's foot print on her hand)

Pam 'n' Aiden on Day 2

Mommie Valerie with Aiden in his Tie-Dye! (Day 2)

Uncle Matt in his Tie-Dye with Aiden (Day 2)


Ted Gaiser, November 22nd, 1957 - January 28th, 2006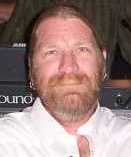 .

A Wake was held on Saturday Feb. 4th at Brad Billings' house
Last Updated Feb. 8th, 2006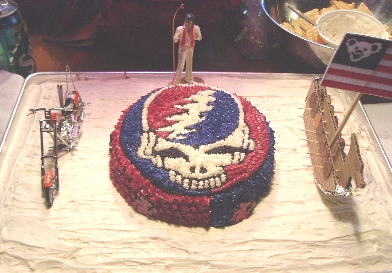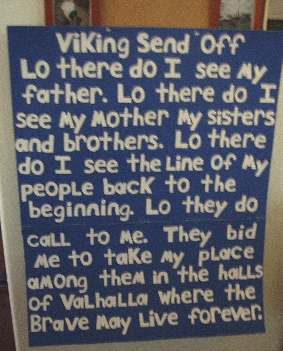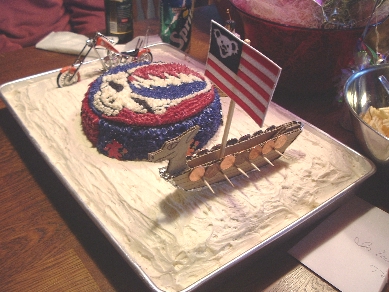 The Cake and Poster were created by Pam; Viking Ship by DT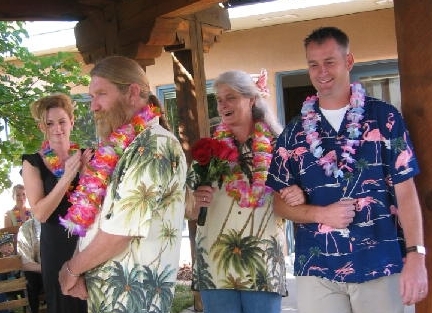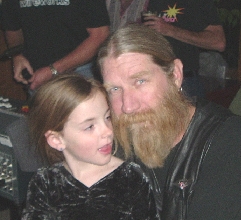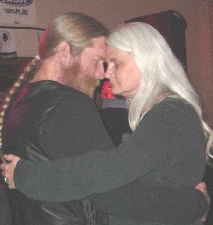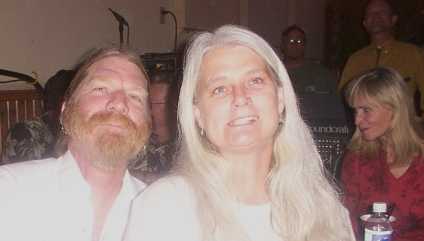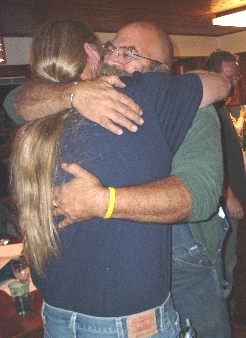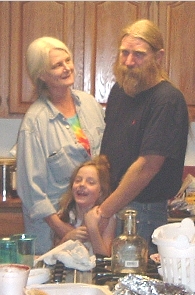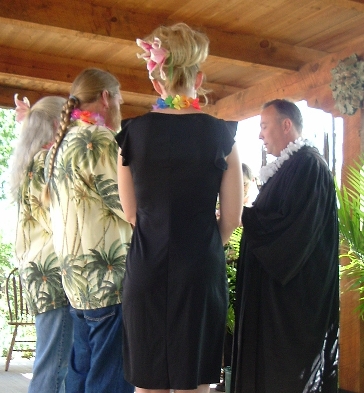 Ted's Obituary - online at French Mortuary
GAISER – Theodore George Gaiser (Ted), 48, beloved husband, father, papa, brother, uncle and friend, passed away Saturday, January 28, 2006, at his home after a hard-fought battle with cancer. He never allowed his illness to conquer his loving, playful spirit or prevent him from recognizing each day as a treasure. Ted was born in Texas on November 22, 1957, to Thomas Martin and Mary Ellen Gaiser and lived most of his life in Albuquerque. He leaves behind his mother, Mary; the love of his life, wife, Sandy; son, Heath and wife, Rachel; daughter, Audra; granddaughter, Aubrey; sisters, Tina and Anastasia; brothers, Tom, Tim and Terry; numerous nieces, nephews, uncles, aunts, brothers and sisters-in-law; and because he never met a stranger, a diverse group of friends who love him like a brother. Ted was a skilled and conscientious craftsman in a variety of trades including home improvement, construction, steel-working and most recently, planner for Rocky Mountain Stone. A charismatic man of contrasts, with his long red beard, waist-length braid and Viking warrior demeanor Ted was well suited for his nicknames: Terrible Ted and Vanilla Gorilla. But Ted was also affectionately known as Papa Ted and kind-hearted Teddy. He was a man of great charm and tenderness with an undying devotion to his family and friends. Ted was renowned for his twisted and very unpredictable sense of humor that assured laughter wherever he went and sustained those who cared for him in his illness. Multi-talented, resourceful, intelligent and highly creative, Ted was a fixer of all things broken and collector of all things unique. If there was a lifetime achievement award for Grateful Dead devotee, Ted qualified. He and Sandy met at a Grateful Dead concert and they loved traveling the country to listen to the Dead and other bands. In addition to his love of music and traveling, Ted was an expert on World War II history, old movies and vintage cars. Fare you well, fare you well, we love you more than words can tell, listen to the river sing sweet songs, to rock your soul. We'll miss you Teddy. BIG TIME! Cremation has taken place and a Memorial Rosary will be recited Thursday, 6:00 p.m., at French Mortuary, University Blvd. Chapel, with Deacon Pilar Garcia reciting. Memorial Mass will be celebrated Friday, 10:00 a.m., at Queen of Heaven Catholic Church, 5310 Claremont NE.

Hey you guys,
It took a while before it finally hit me. I've been drinking some single malt and playing every Grateful Dead album I have.
Do you remember the time that Ted and and Sandy showed up for 49ers on Thursday night, left Socorro to catch the Dead in Kansas City on Friday, then made it back to 49ers on Saturday to party with us? Whew!
Just talked to Pam T. She was just on the phone with Sandy.....Pam says that Ted wanted a Catholic funeral for the family. The rosery is some time Thursday evening at French's Funeral home on Central Ave ....(the exact time is unknown and there is no French's on Central Ave...there is one on Coal Ave near Roosevelt Park, one on University off Lomas Ave and one on Wyoming Blvd off Montgomery.....but hey this is real time.....it will be figured out). The funeral is on Friday.
2nd hand....Ted had a great day last Thurs. He was feeling good...they went out for breakfeast, ran errands, buzzed around, etc.
... Tryin to do the substitute Brad thing.......Jeffe

Teddy was an enigmatic soul. For most of the time most of us knew him, he wouldn't let us know him. He hid behind a large and complicated veil of toughguy, of bully and of hardness. If he ever did let his guard down, it provided but a brief glimpse into a variably interesting and interested person, but also into someone who needed the protection of toughness, for whatever reason and from wherever it came.
As Jefé aptly puts it – Teddy was always someone you were glad to see, provided you saw him first and could make your way to safe ground!
After years of arriving and disappearing, Teddy once again drifted into our midst. It was about 10- or 12-years ago. Teddy, for reasons known only to him, returned to the circle of the band, and there re-connected and re-met someone we all loved already – a remarkable woman who lived with us through our formative years. A woman who loved us without undue judgment of our emerging (she hoped…) and evolving (we hoped…) band. She was singly raising two beautiful kids, who took to their station wagon as a bohemian and nomadic musical tribe. That family permeated our fabric, and became part of our weave. Sandra is her name, and she suffered no fools, as shown by her commitment to single-handedly raise and support her family.
When "Sandy met Teddy" they circled the campfire closely, but too often then the spark was doused by Teddy's love for spirits in bottles. Well, Sandy laid down the rule of either her and family, or them darn spirits. Damned if Teddy didn't abide!! Whoa… First time ANY of us had ever seen that. A both frightening and hopeful example of Sandy's resolve for her family. Luckily for us, it was for him – it was ALL for him.
Teddy found a new and outwardly happier life. He found new spirits too, in the souls of Sandy, son Heath, daughter Audra and her daughter Aubrey – spirits that rewarded and challenged him in ways he had not known, and with rewards he had not expected nor could not deny. They all took each other wholly – completely. It was all good, dammit.
Now, back to the band… Teddy re-found his way into all our hearts. We had all always liked him, but never got to know him. Our fortune now was that over the recent 10-years he let us know him – really know him. It was great. Laughter, song, cynical insight, pride, joy, love, fears, the future, the past, the family. We got to share all this with Teddy and family. It was all good, dammit.
In our estimation, Teddy leaves nothing undone. He got it all sorted out, and did it for the love of family – for his family. We are damned glad to have shared the life and soul, and regret only its brevity and that we couldn't know him sooner.
Bo Putnam